www.Mydetroitwebsite.Com


(Powered By)

www.Davmagic.Com
Magic Dave... Author, Publisher, Designer and Webmaster Profile
"Hello and thank you for visiting Mydetroitwebsite.ComTM powered by Davmagic.ComTM ... I began this web site many years ago, to share many of my personal experiences and knowledge with you, hoping that you will both enjoy these experiences as well as learn from them... I feel great pleasure and personal achievement by giving back to you, what I have learned in my life... and I have utilized my self-taught knowledge of web design to convey these experiences and knowledge in a manner that, I think, is effective, entertaining and straight-forward... I will continue to add to and improve this web site as long as I am able, and I sincerely thank everyone of you for taking your time to enjoy it."
Nick Name: Magic Dave
Position: Chief Executive Officer
Age: 67
Race: Polish American
Sex: Male
Height: 6/ft
Weight: 195#
Color Eyes: Hazel Blue
Color Hair: Brown
Facial Hair: Goatee Side Burns
Tattoos: Left Upper Arm ( Pink Rabbit in Top Hat )
Health: Good ( Doesn't Smoke, Drink, Or Use Drugs )
Marital Status: Single ( Never Married, No Dependants )
Education:

High School (Diploma, South Lake, St. Clair Shores, Mich 1963 6th/210)
College (B.S.M.E. University of Michigan, Ann Arbor, Mich 1970 3.45gpa, *Dean's List 1966-67* College of Engineering)
Trade School (Master Painter, Painters and Allied Trades School, Detroit, Mich 1970, Journeyman and Apprenticeship, WJS Contractors, St. Clair Shores, Mich 1957-1970)
Web Design (Self-Taught, HTML, CSS, Javascript 1998-Current)
Magic (Self-Taught, Slight-of-hand, Stand-up, Close-up, Stage 1957-Current)
Junking (Self-Taught, Street-Level Junking, 1986-Current)
Publishing (Self-Taught,

"How to Paint Any Room In A House... the right way!"

, www.Paint.Davmagic.com®, 2012-Current)

Work History:

Journeyman Painter (1963-89, WJS Contractors, St. Clair Shores, Mich.)
Master Painter & Painting Contractor (1989-08, Proprietor, Warren, Mich.)
Antique Collector (1986-Current, www.Junk.Davmagic.com® )
Junkmaster & Rehab Specialist (1986-Current, www.Junk.Davmagic.com® )
Product Design Engineer (Ford Motor Company 1978-82, Body Engineering, Interior Trim Design, Dearborn, Mich.)
Motorcycle Salesman (1967-68, Harley Davison Motorcycles, Detroit, Mich.)
Chauffeur (1970, Galaxy Entertainment Inc, Hollywood, California)
Web Author, Web Designer and Webmaster (1998-Current, www.Mydetroitwebsite.com® and www.Davmagic.com® )
Magician (1957-Current, by Appointment, www.Magic.Davmagic.com® )
Publisher (2012-Current,

"How to Paint Any Room In A House... the right way!"

, www.Paint.Davmagic.com® )
Entrepreneur (1986-Current, Small Business Development, U.S.A.)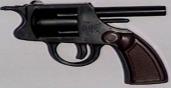 Polish Target Pistol