Using PayPal Buy Now Buttons

Please Read This Tutorial Carefully
AllUsedFurniture.Com

indicates video on web page...
The FIRST IMAGE BELOW shows Our Buy Now Button Form... notice the areas requesting that you select a "Pick-Up" Time... YOU CANNOT USE OUR BUY NOW BUTTONS WITHOUT TELLING US WHEN YOU WILL PICK UP THE ITEM AND WITHOUT GIVING A PHONE NUMBER... otherwise you will get a "Pop-Up Box" telling you to fill in the info... Go Ahead And Try It Below... ie Click The "Click Here To Buy Now" Button...
NOTE: The form below will NOT Submit to PayPal, because we have DISABLED IT!!!
So when you are on a particular webpage, go ahead and simply click or touch the box area and choose one of the Pick-Up Times...
NOTE: Today, Tomorrow, Day After Tomorrow... IMPORTANT:You may select "Delivery Prearranged" only if you have contacted us beforehand and we have both agreed on another time and day!!!
NEXT (while on that webpage) type in your PHONE NUMBER into the box where it requests it (use ONLY NUMBERS, no dashes or other symbols!)...
NOW (while on that webpage) you may click or tap the "Buy Now" button...
Then you will wait (briefly) for your browser to goto the PayPal Web Site where you will get a page SIMILAR to this... NOTE: You need to scroll down to see the whole page (especially on a smartphone screen):
Here you have CHOICES... if you have a PayPal Account, simply enter
your Email Address and Password and "Log In"... then follow the remaining instructions on the next pages...
OR Choose "Pay With A Debit or Credit Card" then follow
the next screen and fill in ALL the Info CORRECTLY...
You will then get a PayPal Screen similar to this,
where you need to fill in all your information CORRECTLY:
You also may click the "small down arrow" (next to the price at top of page)
if you want to view more info on the purchase...
And just click the word "more" to
see more info about your purchase...
Remember that you can RETURN to Our Web Page by simply clicking
at the very bottom of the page "Cancel and return to All Used Furniture" ...
IMPORTANT: After you have successfully completed your Payment, just WAIT a Few Moments... and PayPal will RETURN YOU TO OUR THANK YOU PAGE (this is done automatically, by our coding, you do not need to click anything)...
Watch How To Use Our PayPal Buy Now Buttons

please wait for player to load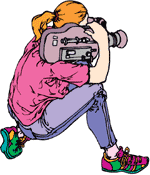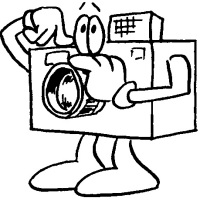 This concludes our PayPal Buy Now Button Tutorial, we hope it helps and REMEMBER...
ALL TRANSACTIONS are done at the PayPal Site...
we have NO Knowledge of any of your personal input information, it is Completely SECURE!!!